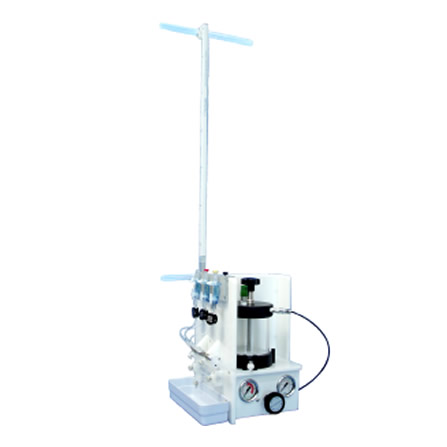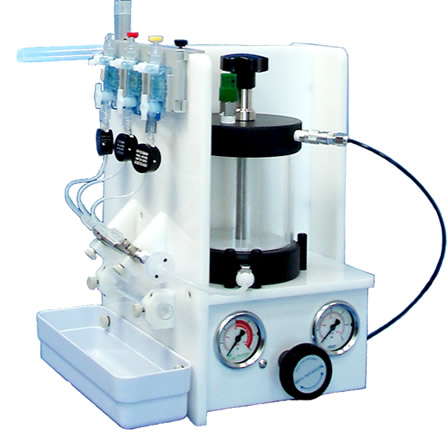 Sphincter of Oddi Manometric Pump
The Mui Scientific channel Sphincter of Oddi Manometric (SOM) pump is part of the motility system used for Sphincter of Oddi manometric studies. It is used in conjunction with a computerized motility system.
This state of the art manometric pump provides the same superior, accurate performance as the Mui Scientific electrically powered compressed air manometric pump model.
Key features and benefits include:
Simple operation
Removable and autoclavable silicone water lines
Quiet and compact
Resistors easy to remove for flow adjustment and cleaning
Innovative design organizes transducer cables, enhancing function and appearance
Can be connected to medical air outlet or to a separate air compressor
Dedicated SOM IV pole mount for portability
Suitable for all types of transducers and motility operating systems
---
To place your order or for information on customization, please call (905)890-5525 or our toll free number (800)303-6611. Or, you can email us at
mail@muiscientific.com
.