---
COVID-19 UPDATE
Mui Scientific has reopened at a limited capacity in accordance with local health and government mandates. To ensure clean quality products and the safety of our team members, we have implemented enhanced safety and social distancing protocols.
Lead times and response times may be longer than usual. We apologize for any inconvenience this may cause. We appreciate your continued support and patience as we work to resume our services.
Thank you for your patience and understanding.
- Mui Scientific
---
Mui Scientific
Mui Scientific has been established since 1979, and has become a trusted source of quality and innovation. We design, manufacture and distribute water-perfused motility pumps and catheters for gastroenterology. Based in Toronto, Canada, our onsite manufacturing facility ensures top quality products, and allows for a wide range of product customization for research and clinical diagnoses.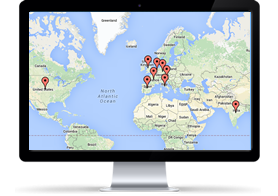 ---